Vanity LED Universal Selfie Ring™
---


---
STRUGGLING TO FIND THE PERFECT LIGHTING?
A high quality LED selfie ring to illuminate your photos and videos so that you can have the finest lighting in yo ur everyday posts!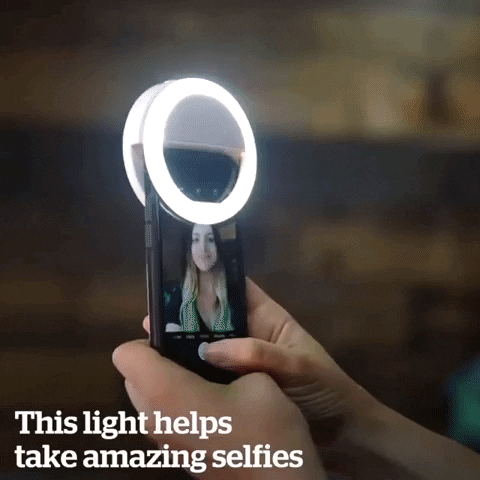 Ring Selfie Light: High diffusion permeable light mask design, LED multi-source dense distribution.
3 Lighting Mode: Include 3 white light brightness mode (low,normal,high white brightness). Catch any perfect selfie you like with a perfect brightness.
Batteries: Holds 2 tripple AAA batteries that last up to 5 months (Batteries not included)
Humanize Design: The silicone gel is designed to protect against the scratches, and maximum holding thickness is 18mm. It can be held in the collar, the visor, the tent, the backpacks, the mobile phone, the bicycle stand, the glass surface and so on.
Multi Application: This fill light has wild use range, it can be use in selfie, make up, reading, camping light, election light, cycling and flash run.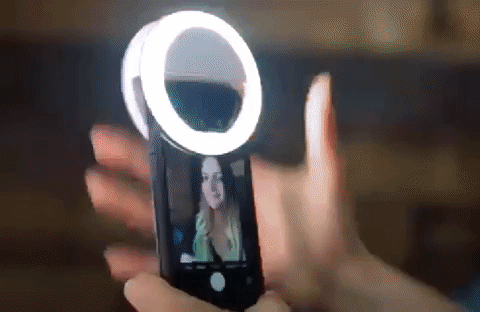 Fantastic for Night Time or Dark Rooms. It helps enhance and brighten up your face for that perfect selfie. No more having to run around the house looking for the perfect spot in your house to take a photo or make your make up tutorials.
Compact and easy to carry around in your pocket: the light will come in handy wherever whenever you need it to take attention-grabbing selfies that your friends will love seeing in their feeds.
Perfect for Video Conferencing/Calls! Not only can complement brightness on a smartphone camera, it also can be used perfectly on a laptop when you have a meeting, helping make your face looks natural and bright!
 Illuminating 3 Level Lighting
Vanity LED Universal Selfie Ring™ work extremely well for those who have trouble getting the perfect lighting for their photos and videos. We have heard from many customers, who because of the Vanity LED Universal Selfie Ring™ have never felt this flawless!
[5-8 DAY SHIPPING]
🚨 GRAB YOURS WHILE EVERYTHING IS STILL INFRONT OF YOU 🚨  
---
REAL THEGENIEHEALTH.COM REVIEWS
06/18/20
⭐⭐⭐⭐⭐
---
06/04/20
super bright , doesn't come with batteries so make sure you have some but i love it and use it soooo much . comes in 3 different moods low medium and high
⭐⭐⭐⭐⭐
---
06/18/20
Love this! It needs 2aaa batteries which don't come with it but I love how easily it clips onto my phone and how bright it is

⭐⭐⭐⭐⭐
---
06/28/20
It has three light levels and all 3 are very good, it is beautiful, it looks resistant and it is very practical and easy to use.
⭐⭐⭐⭐⭐
---
⭐⭐⭐⭐⭐
---
06/22/20
⭐⭐⭐⭐⭐
---
07/12/20
very convenient for when i want to take selfies, very bright
⭐⭐⭐⭐⭐
and more